Galveston Wedding Venues
Plan an intimate or elaborate wedding affair at one of our venues, featured in Southern Bride. At The Tremont House, we offer 8 gorgeous venues of almost 16,000 square feet that can accommodate up to 800 guests. Highlights include brick-lined walls of the Sam Houston Room and 14-foot ceilings in the exquisite Tremont House Ballroom. To ensure your day is flawless, a detail-oriented catering manager who specializes in weddings will work with you every step of the way.
Contact:
events@thetremonthouse.com
409-763-0300

Venues Featured In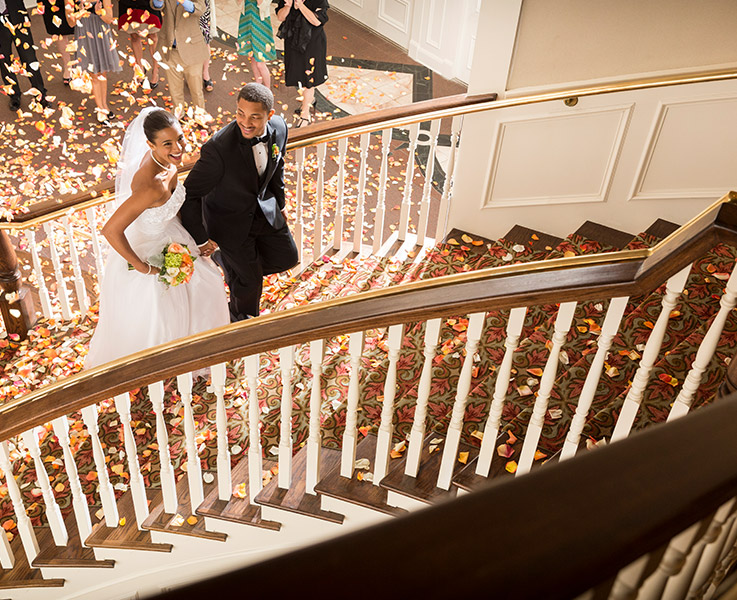 Planning
Spaces
Offers
FAQ
RFP
Wedding Spaces
Tremont Ballroom & The Annex
7,946 sq. ft. | 450 people (seated dinner)
1,927 sq. ft. | 150 people
Located on the upper level of the historic Davidson building, the Tremont Ballroom offers a spacious option with access to the balcony overlooking the Galveston Mardi Gras arch. The rustic brickwork of the Annex room is certainly analogous of matrimony set upon a solid foundation. Invite family and friends to share your beautiful moment in this exceptional space as you exchange "I do" with your one and only.
Sam Houston Ballroom
2,842 sq. ft. | 140 people (seated dinner)
The Sam Houston Ballroom is a beautiful area featuring exposed brick and floor to ceiling windows with views of historic Downtown Galveston.
Stephen F. Austin
667 sq. ft. | 40 people (seated dinner)
Make your wedding and reception the talk of the town in our Stephen F. Austin room. This space epitomizes our efforts to accommodate wedding groups of all sizes in a comfortable, yet astounding setting.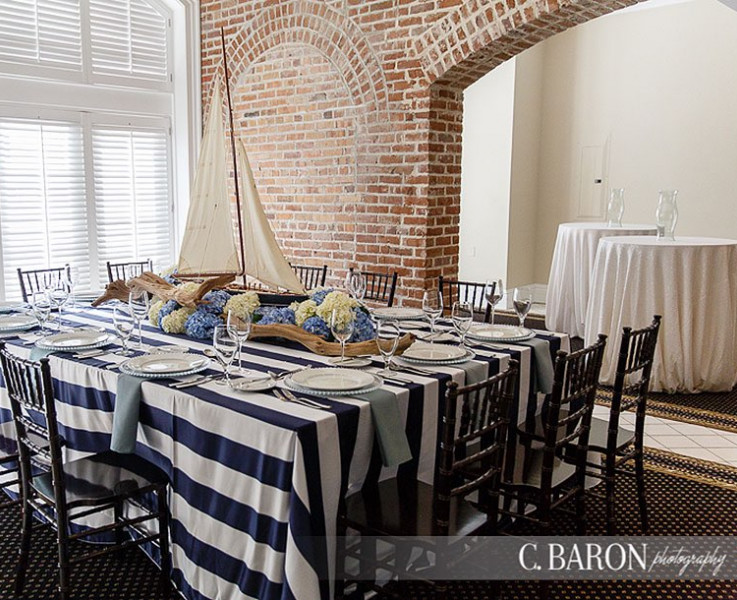 Ann M. Gray
690 sq. ft. | 50 people (seated dinner)
Natural light enhances the wedding in such a way that paints a storybook scene in this intimate setting.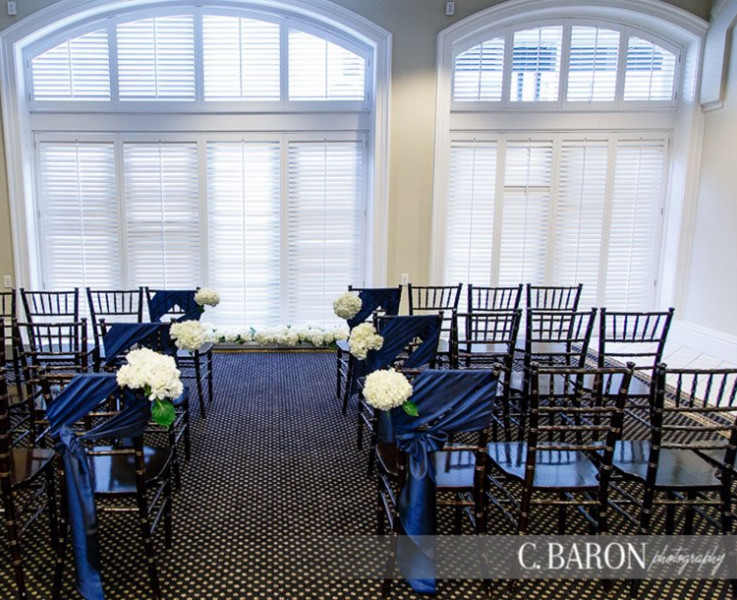 Samuel May Williams
736 sq. ft. | 50 people (seated dinner)
Moments worth remembering are moments shared. The Samuel May is a perfect area for your intimate wedding where guests get to witness the beautiful beginnings to your forever together.
Wedding FAQs
Do I Need To Make An Appointment To Meet And View The Ballrooms?
Yes, to ensure the Ballrooms are available to view and your Catering Manager sets aside dedicated time to meet with you.
Do You Offer Packages?
Each couple is unique, and therefore we create a "package" specifically to fulfill your dreams.
Do You Offer Discounts If I Book Additional Events With You, I.E. Rehearsal Dinner, Bridal Shower?
Yes, there are special perks and considerations when hosting multiple events.
Can We Bring In Our Own Food &Beverage?
For the safety of you and your guests, all food served at The Tremont House, excluding Wedding cakes, must be prepared by our culinary staff.
Are There Any Exceptions On Allowing Us To Use An Outside Caterer?
Yes, exceptions are considered on a case by case basis. Your Catering Manager would be happy to discuss details with you.
Do You Offer Children's Meals?
Definitely, we can offer both Plated and Buffet options.
Do You Have A Wedding Coordinator On Property?
Your Catering Manager specializes in the food & beverage details. For your benefit, we strongly encourage that you arrange for a Wedding Coordinator/representative to assist with the additional details surrounding your Ceremony and/or Reception.
Do You Have Specific Vendors We Have To Use?
We have created a Preferred Vendor List to help you begin planning, however you can choose to use a different Vendor for most things.
Do You Offer Special Guest Room Rates If I Host My Wedding At Your Property?
We offer special guests' overnight accommodations, with a minimum of (10) rooms blocked, based upon availability. A two-night minimum will apply on the weekends.
Will You Allow Me To Take My Engagement Portraits At The Hotel?
We're happy to allow you to enjoy our beautiful venues once you have secured your date in one of our Ballrooms.