Experience Extraordinary
Step into The Quarters at The Tremont House, luxurious, non-smoking, extended stay suites with two king-sized bedrooms, full kitchens, and high-end furnishings for the living and dining areas. Peaceful slumber and superior services are yours in the heart of historic downtown Galveston.
Amenities
Full Kitchen with
appliances and dishware
Room Service
Dining Area
Living Area
Wi-Fi
Cable TV
Local phone access
Walk-in Shower
King-Size Beds with Simmons Mattress
Fitness Center
Complimentary self-parking
with stays of 30 days or longer
Loft
Experience days filled with warmth in a loft designed for extended stays. Set above the rest, we offer a special place you can make memories. Enjoy a full kitchen and high-end furnishings for the living and dining areas.
Check Availability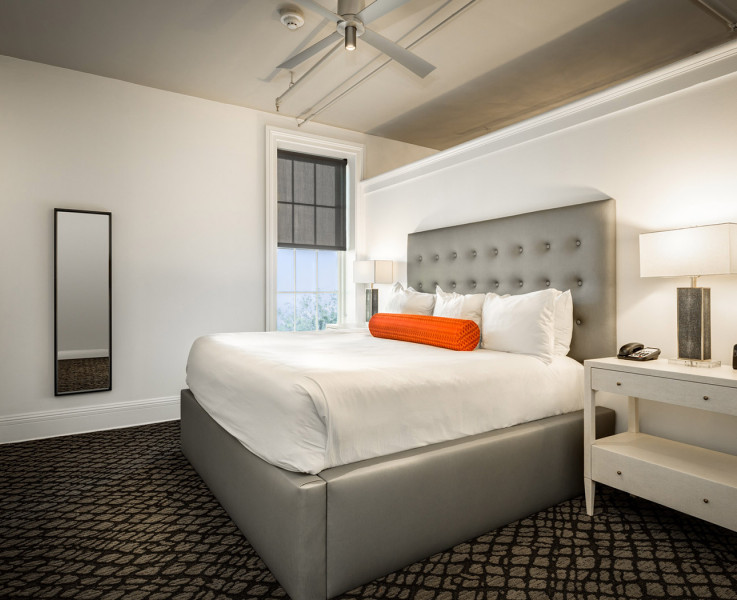 One Bedroom
This intimate setting has enough space for you to stretch out and exhale. The clean design and comfortable furnishings blend well with floor to ceiling windows that provides optimal natural light.
Check Availability
Two Bedroom
You have entered a thoughtfully designed living space with sleek modern furnishings that exemplifies a refined feel. Available for 7-days or more, this two-bedroom suite is ideal for families looking for an escape together.
Check Availability