A Trip Down Memory Lane
The storied history of The Tremont House runs deep, dating back to 1839. Through the highs and lows, we've endured and remain a constant in the community of Galveston. Take a trip down memory lane with us and enjoy the sophisticated elegance you can only experience at The Tremont House.
1839
Galveston History
The Tremont House is a Galveston institution that dates to 1839. The original Tremont House was built the same year that Galveston was officially founded.
1/6
1865
The Heritage Of The Tremont House
In June 1865, the Belle of the South, The Tremont House, succumbed to a great fire that raged in the Strand District for days, destroying entire city blocks. For more than 5-years, our beloved landmark lay in ruins.
2/6
1872
An Epic History
The new Tremont House was a grand, 4-story structure rivaling the South's grandest attractions. Noted architect Nicholas Clayton, designed the hotel, and would later design many of Galveston's most distinguished buildings. The second Tremont House opened in 1872 attracting dignitaries and the elite from around the world.
3/6
1900
The Great Galveston Hurricane
In 1900, a devastating hurricane barreled across the Gulf of Mexico and straight into the island. It's estimated that between 6,000 and 8,000 souls passed during a hurricane that left the island in ruins. As the economy slipped into depression, our historic Galveston hotel faded into a shadow of its former glory. The second Tremont House was condemned and ultimately demolished in 1928.
4/6
1972
The Legacy of Cynthia & George Mitchell
Cynthia and George Mitchell were leaders in the transformation of Galveston's once neglected downtown area. On a 1972 visit to Savannah, the Mitchells learned about an innovative preservation program which included a revolving fund for buying and reselling endangered properties. They dispatched the Galveston Historical Foundation to study Savannah's achievements and adapt them to Texas.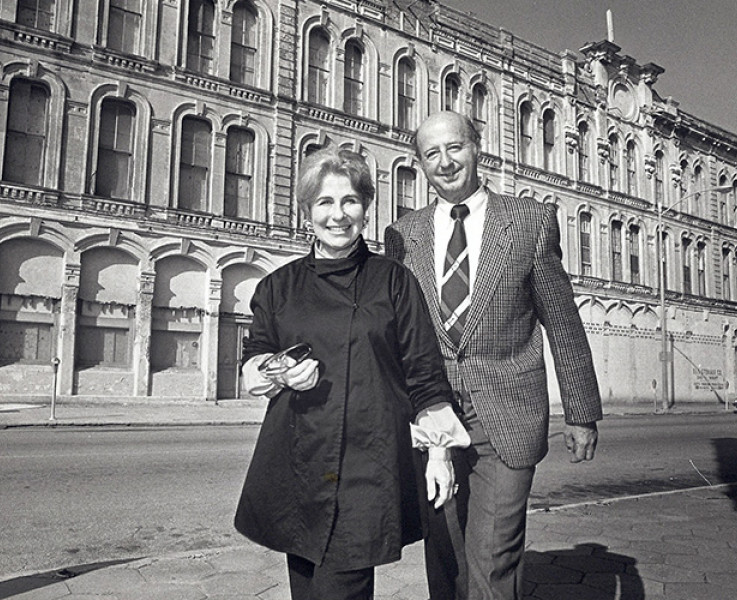 5/6
1981-Today
A New Beginning
Our legendary hotel was destined to rise again in Galveston's Historic District. In 1981, George and Cynthia Mitchell acquired the Leon & H. Blum Building and transformed it into the third Tremont House. The 1879 building, formerly a dry goods concern, is now a romantic hotel that captures the spirit and elegance of its predecessors. When the hotel opened in 1985 it was the first major hotel to open in downtown Galveston in sixty years.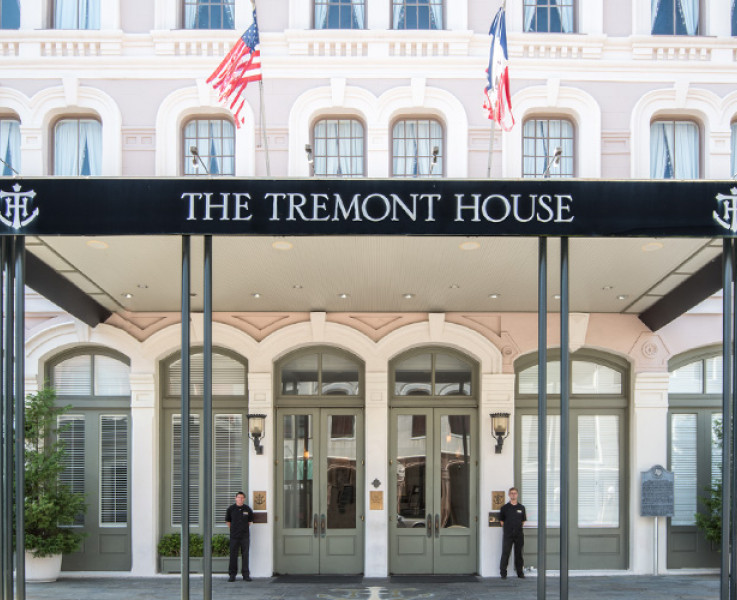 6/6